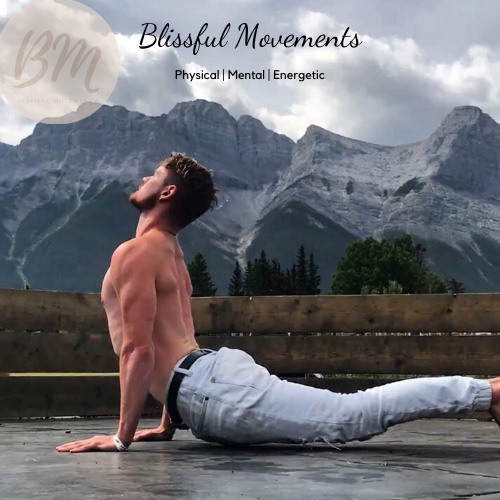 Physical
How you move through a room, is how you move through life.
Take your movement style to the next level by learning how to implement blissful movements that fit into your lifestyle.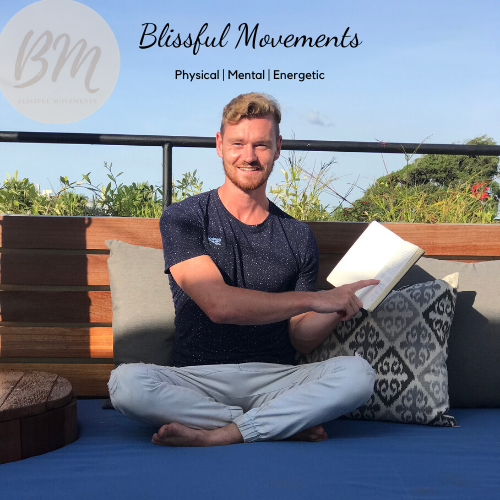 Mental
What you think, you become.
Learn about mindfulness techniques that literally move your mindset to a more enjoyable lifestyle.
Energetic
Everything is energy.
Learn how to activate different energy centres within your body like superpowers
What ever you want to move towards in your life you can... You just haven't figured out the steps yet.
"Our goal is to provide a mindful healing platform that promotes a community of playful, energetic humans, allowing them to create a more optimized lifestyle, physically, mentally and energetically."
You're going to build a daily movement routine
Create mindful decision making
Know how to activate your energy centres in body
Create amazing transformational alignment in your life.
____________________________________
Do you ever feel stuck?
or
Think:
"If only I could move my life in the right direction?"
However, because I don't want to waste anyone's time
(Time and energy are most important, agreed?)
This program is not for everyone..
I created this program for the type of person who is ready for real shifts in their life.
I used to be afraid of change, unconscious of my actions, and didn't understand how use my own movement as superpowers... A lot has changed.
The thing is, we all NEED a guide to help up make a blissful shift physically, mentally, & energetically
If that sounds like you, you're in the right place...
-3x Coaching sessions (valued @$450)
-Video Lessions
-8x Yoga Classes (video)
-Full online Modules:
Physical: Coaching Call / Photo Assessment / M2B Manual / Follow Up Quiz / Cert
You are going to Physically move yourself towards a more blissful version of yourself, in every aspect:
Body scans
Grounding
Central nervous system activation
Proprioception
Physical alignment
Mood walking
The superfood: Play
Importance of loads
Relationship to gravity
Environmental shaping
Mental: Coaching Call / M2B Manual / Follow Up Quiz / Cert
Clarity
Interception
Create your best reality
Tool & technics
Portion control
Mental voting
Though consumption
Witnessing
Energetic: Coaching Call / M2B Manual / Follow Up Quiz / Cert
Chakra balance
Reiki
Alignment
Breathing activation
Self care tech
How Physical - Mental - Energy all relates
It's going to be a full 3 weeks, but you get the assignments & trainings in our online portal for life, so you can go back and use them whenever you like.
____________________________________________________________
MEET YOUR COACH
I'm Braedy, Movement Coach, Podcast Host, YTT200
I've dedicated the last 3 years of my life, seeking out Bliss, Through my journey I've been able to dig into what Bliss means to me on a physical, mental and energetic level.
Sounds complicated right..?
It is, but doesn't have to be!
There is a simple step-by-step system I want to share with anyone that is looking to live a simpler, healthier, more aligned lifestyle.
You don't have to take this on alone! We all need a lot of help when it comes to life shifts. I should know, I've made a tone!
I used to think health only belonged in a gym, or mindfulness only belonged in a yoga studio.
I spent my time & energy poorly outside of those containers.
I've realized that the practices, I've learned, and taught over the past 3 years don't just belong inside those walls, but in every aspect of our life. The way we walk, talk, think, breathe, interact with others, feel, etc.
Lifestyle changes?
I currently live in a villa by the beach in Bali, with a daily movement & mindfulness practice
that keeps me in check no matter what life throws at me. I'm able to face challenging situations with grace. I've manifested my dream job, surrounded by a supportive community. I surf most days, eat clean food, and practice wellness activities such as hot & cold therapy, yoga and play. I make my own schedule and travel to other countries once per month. I could go on about all the things I'm grateful for, but you get the point...
A blissful life.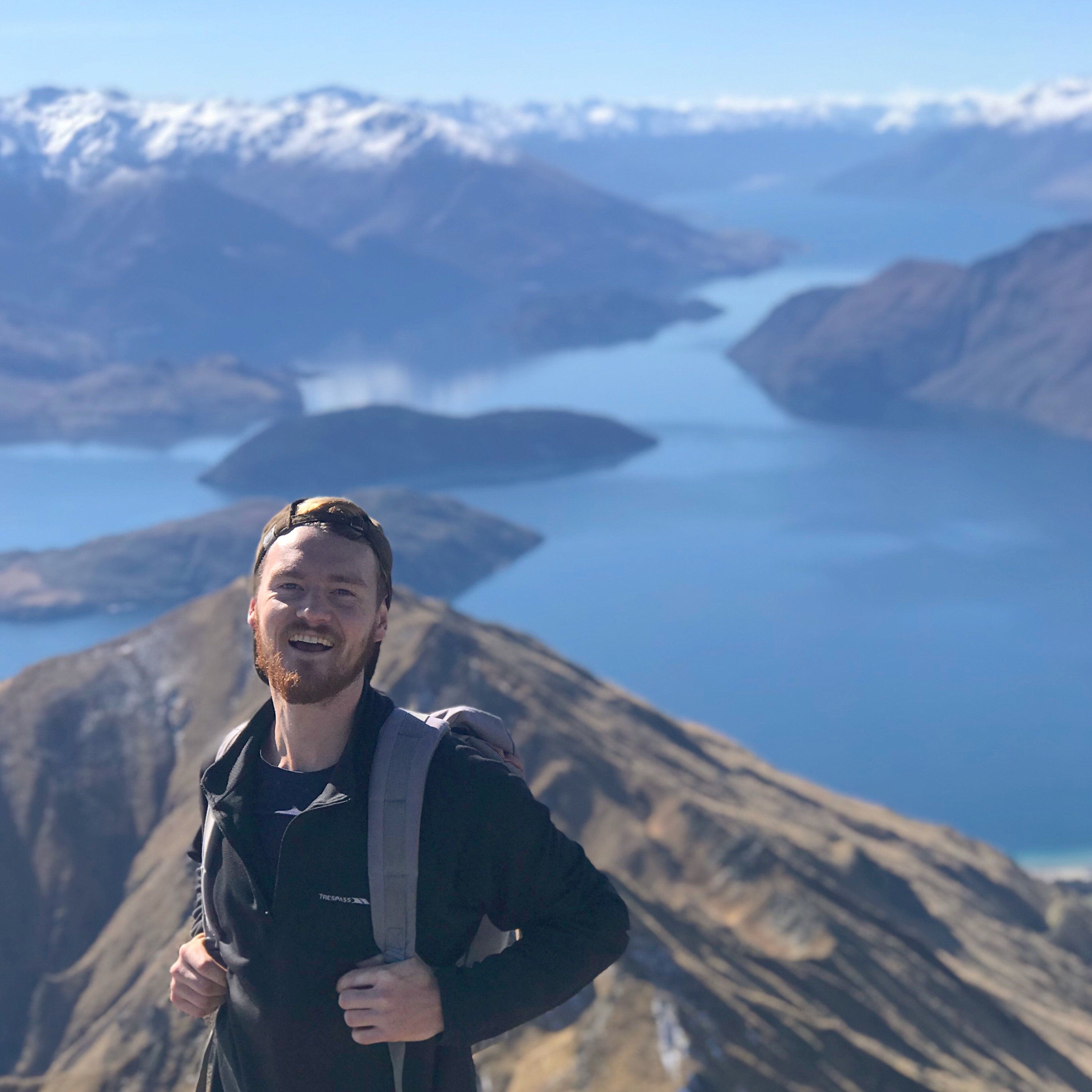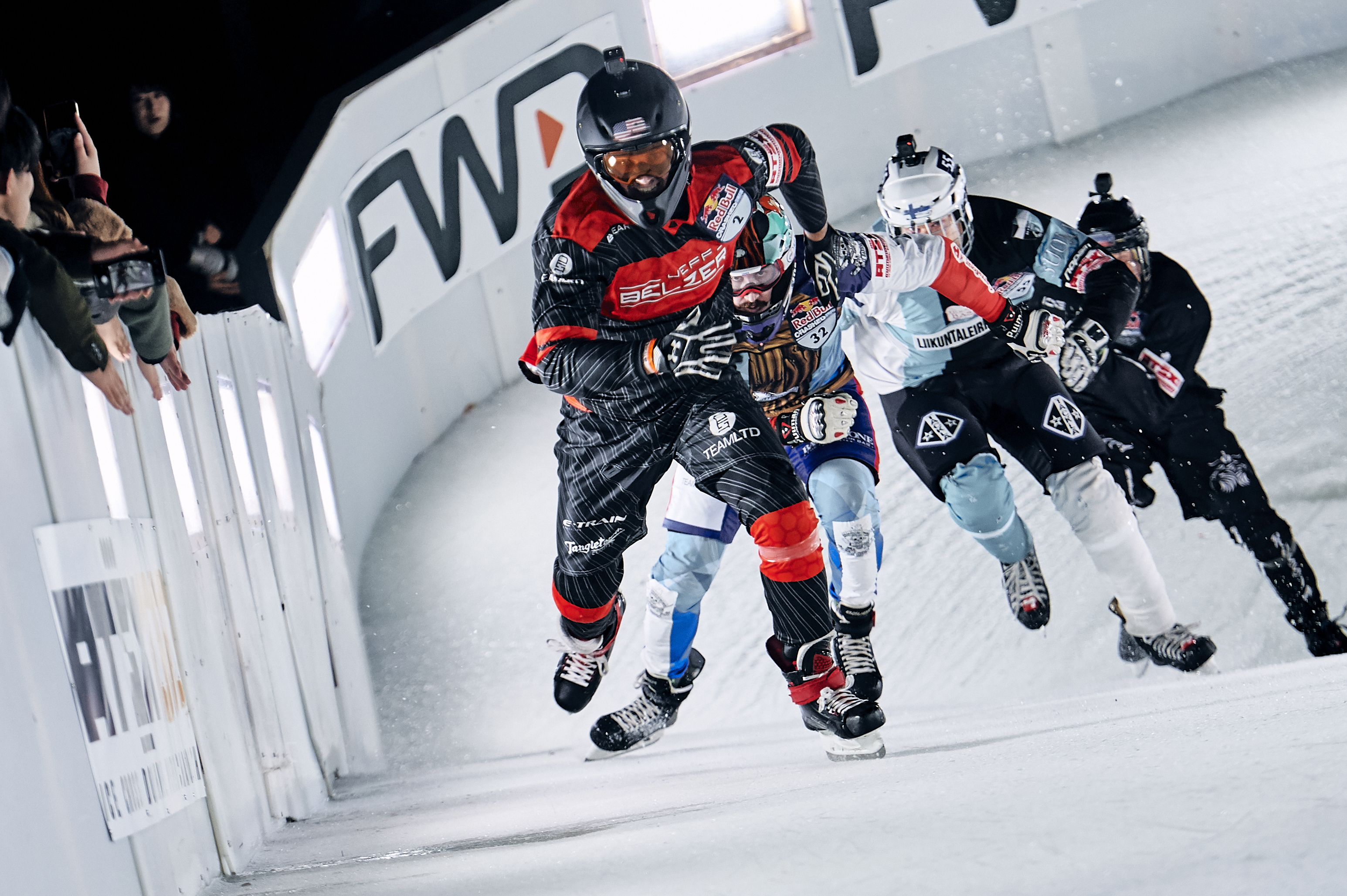 Michael Romano - Red Bull IceX Athlete
My mindset has changed so much and learning so many things besides the physical aspect. Thanks for you help I appreciate your time and your interest to help me succeed. Very helpful brother. Realizing over the last 6 months how important this is for everyday life and for competition.  
Lucie Swart - Mind Coach
Braedy was able to help me move towards myself again, to embrace my strengths but allowing softness and kindness to myself. it really was a magical experience. Thanks to the sessions with Braedy I feel more aligned with myself and with the Universe. The most significant overall change I have noticed is the smile on my face and the glimmer in my eyes. I feel more connected to myself than ever. I feel supported, I can trust on myself and the Universe and I'm standing in my power. He knows exactly what you need and the conversations I had with him were so valuable. I can recommend anyone to experience a session with Braedy. Thank you thank you thank you Braedy, for being there for me and see me grow into this person I am today.


Do you deserve to be living a more blissful life, but don't know where to start?
______________________________
What to expect coming out of this program...
✨ Daily Movement practices to align your self in every situation
Learn how to move through daily life better standing, sitting, walking, traveling, talking, resting etc.
✨ Firm understanding of how to move your thoughts towards your own desires
Love, joy, travel, lifestyle, support, peace etc.
✨ Empowerment to own your own energy
Activate chakras, breathing technics, awareness of energies
✨ Integrated ways to move your life towards bliss (physically, mentally, and energetically)
You'll have between 1-3 things to work on each week.
✨ (Lifetime Access) Online portal where all of the assignments + trainings will be stored
✨ (Instant Access) Contains videos and worksheets
to make sure you're starting strong
✨ (Rewarded for doing the work) Each month I'll pick one person who I feel has been doing the work, and showing up to be featured on a episode of The Blissful Movements Podcast with me.
____________________________________________________________
Deep Shifts Program - (ONLY 1 SPOT LEFT IN DEEP SHIFTS)
*I highly recommend Deep shifts if you've never worked with a coach in a 1:1 capacity.
Everything above +3 bonus weeks of calls & content. And one each week to make sure your moving in the right direction. Email & messenger support.
____________________________________________________________
To be Clear:
It's my hope that everyone who goes through this program moves towards a more bliss filled lifestyle as a result. If you commit to the teachings of this program, it can be one of the best investments you make in your entire life.
That being said, in order for this to work I would like to align with the right people in this program.
This program is not for you if:
-You have no interest in daily movement
-You aren't curious about mindfulness and wholistic practices
-Your wellness isn't a priority
This program was made for you if:
-You are ready to make real impactful -changes in your life like movement, mindset, and energy.
-Your looking for something more to incorporate into your lifestyle.
-You feel like your doing all the things, but it's still not working,
-You'd love a clear path of what to work on each week
-You're willing to make shifts in your life
NOTHING HAPPENS UNTIL YOU MOVE, JOIN THE SHIFT TODAY..
HURRY ENROLMENT IS ENDING VERY SOON.
________________________________________
✨QUICK SHIFT PROGRAM
$600usd
Includes program & bonuses. Sign Me Up!
Or
✨DEEP SHIFTS PROGRAM (1 SPOT LEFT)
$1,111usd
Includes program/bonuses. +3 bonus weeks with Braedy Email & Messenger support & follow up Let's Do It!
____________________________________________________________
BONUSES:
- Gratitude Sheets
- Journaling Ebook
- Goal Setting Ebook
Program start date: March 16th
What happens now:
Sign up at the level of support you want Look for an email info and program details :)